RESTAURANT & BAR
journey of discovery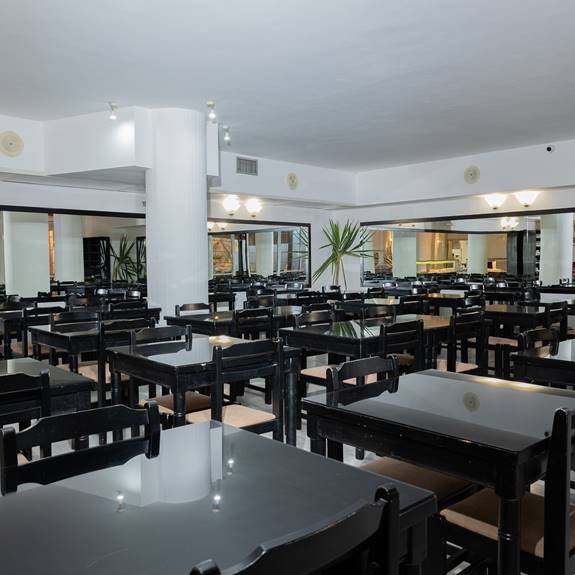 RESTAURANT
You will always be warmly welcomed at our Signature Restaurant by staff waiting to serve you. 
A collection of dishes are created by our talented executive chef and presented in buffet style, offering  an extensive variety and selection available for breakfast, lunch and dinner. 
Our chef brings together the finest food ingredients sourced from local produce, the best that Crete has  to offer and combines with the most popular signature dishes from around the world, including  traditionally Greek cuisine, to create family-style dishes inspired by colour and flavour with health and  wellness in mind.
Choose to dine in the lively atmosphere either inside or alfresco on the garden terrace.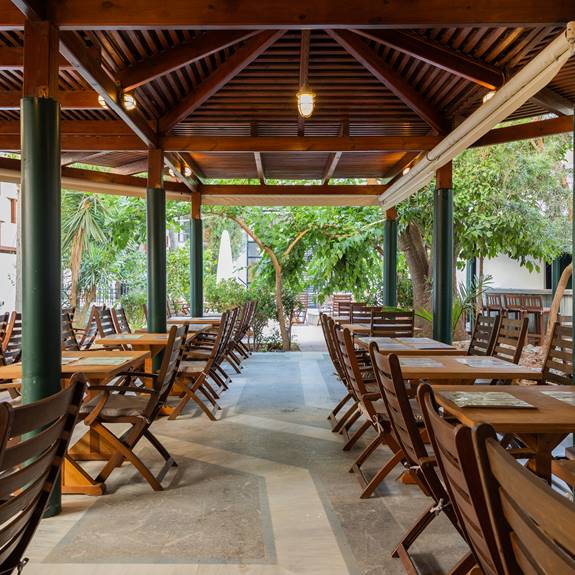 They say breakfast is the most important meal of the day, an extensive buffet awaits you. Serving a wide  selection of full English style, continental, traditional Cretan, cold cuts, cereal, fruits, bread  selection all complemented by freshly brewed coffee or tea. An early breakfast to take-away can be  arranged with prior notice.
Lunch and dinner are both served in buffet style with a large selection of worldwide dishes and featuring  traditional Cretan and Greek delights, vegetarian corner, Italian & Mediterranean bar, salad  bar, sweet desserts and fresh fruits, take your taste buds on a journey of discovery as you sample  favourite dishes and new  temptation
A selection of fine wines available to order from the wine menu.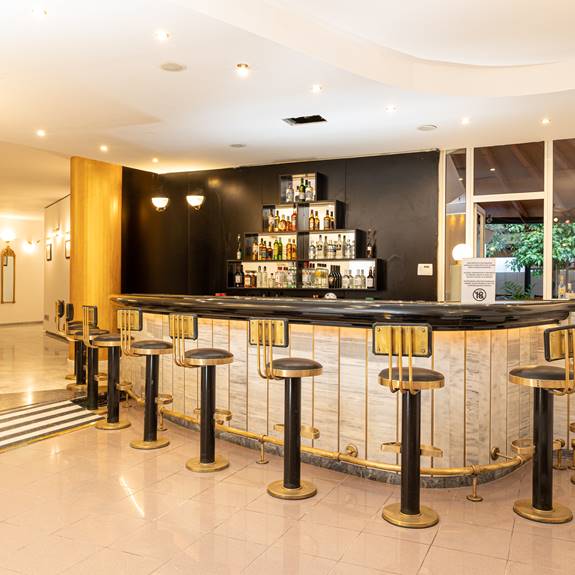 BAR
The bar is open throughout the day from morning till night, offering two distinctive spaces to relax. 
Enjoy your drinks, cocktails and refreshments both hot or cold in an airconditioned environment at the  lounge area or outside in our private courtyard surrounded by the lush greenery. A snack  menu is available.
Dress code: Casual Smart